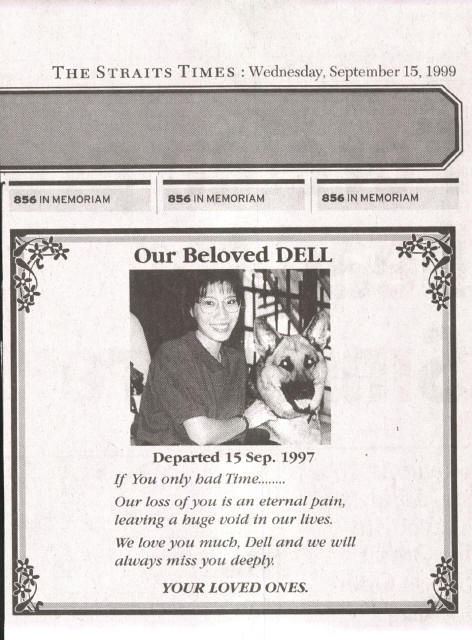 Dell will always be missed, though she will always be in my heart.
I still hear her voice and see her smile as though it were yesterday.
She will never be forgotten, as we will surely meet again tomorrow.
I will always love her, and no one will ever know just how much.